Previously, On Kickstarter… #351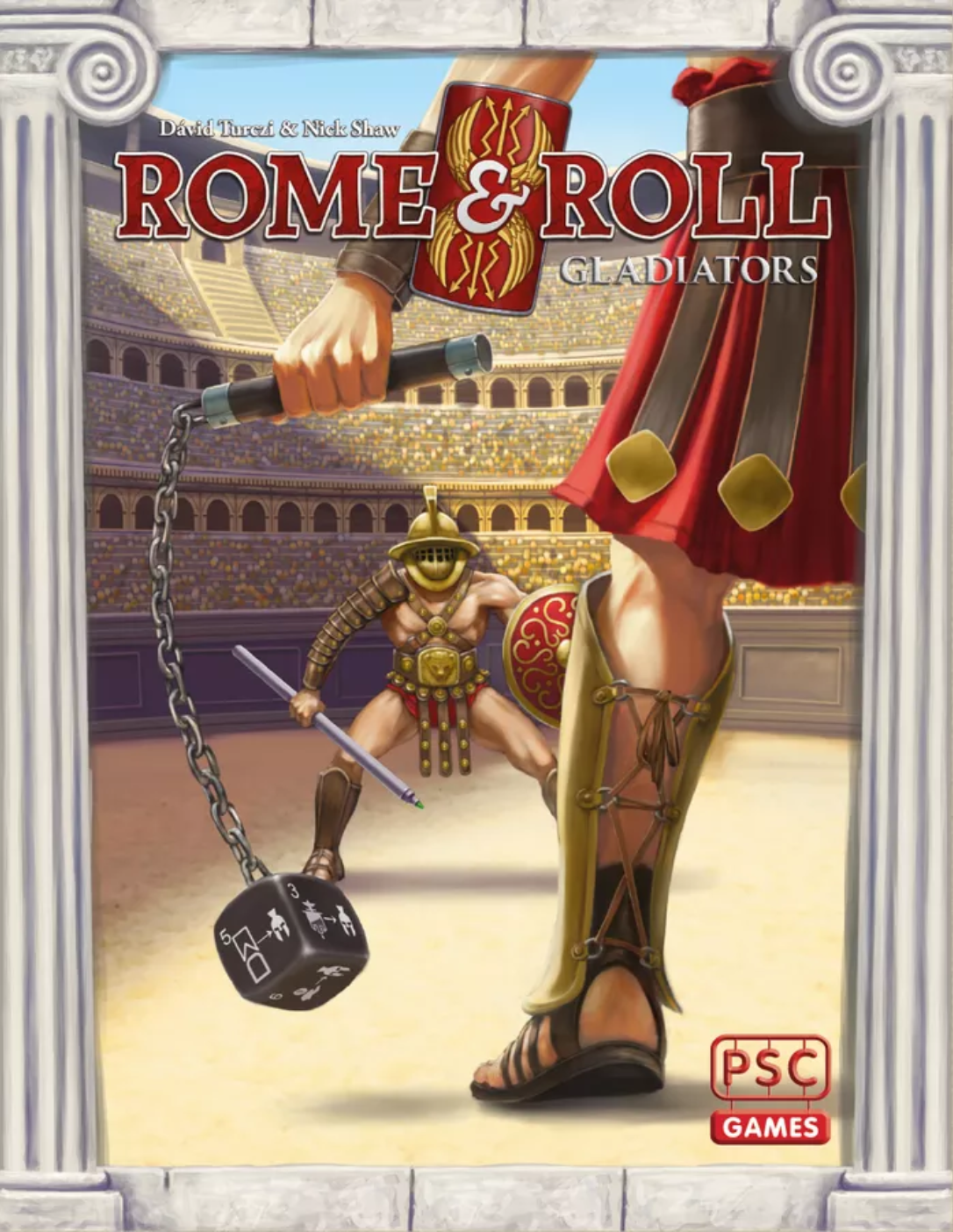 (or here's a list of what launched yesterday that might deserve a closer look… and Project Titles now feature links to their campaigns!)



Project: CULTivate

Designers: Austin Foss, Jake Sells, Jenna Radtke

Artist: Danny Kvale

Publisher: Pops & Bejou Games

Genre/Mechanisms: abstract strategy, card play conflict resolution, end game bonuses, grid coverage, humor, pattern building, take that, variable set-up

Player Count: 2-5

Solo Mode: no

Complexity: medium-light

Risk: HIGH

Summary: "A take that, pattern-building board game based on satirical cult leaders. Play as a cult leader working to fill your compound with followers to help you carry out your agenda. But watch out! Rival cult leaders may try to sabotage you or convert the followers you can't keep in line. You might also garner unwanted attention from pesky investigators who try to get in your way. Persuade the right followers, outwit your foes, and rise above the rest."

Base Pledge (w/shipping): $44

All-In (w/shipping): $54

Campaign Ends: 3/28

Game Ships: Oct. 2021

Funding Status: Currently at 78% with 33 days to go.




Project: Rome & Roll: Gladiators expansion

Designers: Nick Shaw (Rome & Roll, Welcome to Dino World), Dávid Turczi (Anachrony, Kitchen Rush, Tekhenu: Obelisk of the Sun)

Artist: Nicholas Avallone (Quartermaster General, Quartermaster General: 1914, Quartermaster General: Victory or Death – The Peloponnesian War)

Publisher: PSC Games (Blitzkrieg!: World War II in 20 Minutes, The Great War, Quartermaster General: 1914)

Genre/Mechanisms: ancient, city-building, dice, dice rolling, drafting, line drawing, expansion, paper-and-pencil, roll-and-write, variable player powers

Player Count: 1-4

Solo Mode: yes

Complexity: medium-heavy

Risk: medium-low

Summary: "The Rome & Roll: Gladiators expansion introduces a new Colosseum sideboard, gladiator dice, new shared advisors, a neutral foreman, and new blueprints, God's Favour, and Nero's Bonus cards. Gladiators also adds a fifth asymmetric character class — the Rudiarius, a retired gladiator who has earned their freedom. A veteran of the Colosseum, the Rudiarius can call in favors with his old masters to get ahead."

Base Pledge (w/shipping): $41, just the new expansion

All-In (w/shipping): $101, also includes the base game and all stretch goals from the first campaign

Campaign Ends: 3/15

Game Ships: Dec. 2021

Funding Status: Funded; currently at 123% with 19 days to go.