Previously, On Kickstarter… #419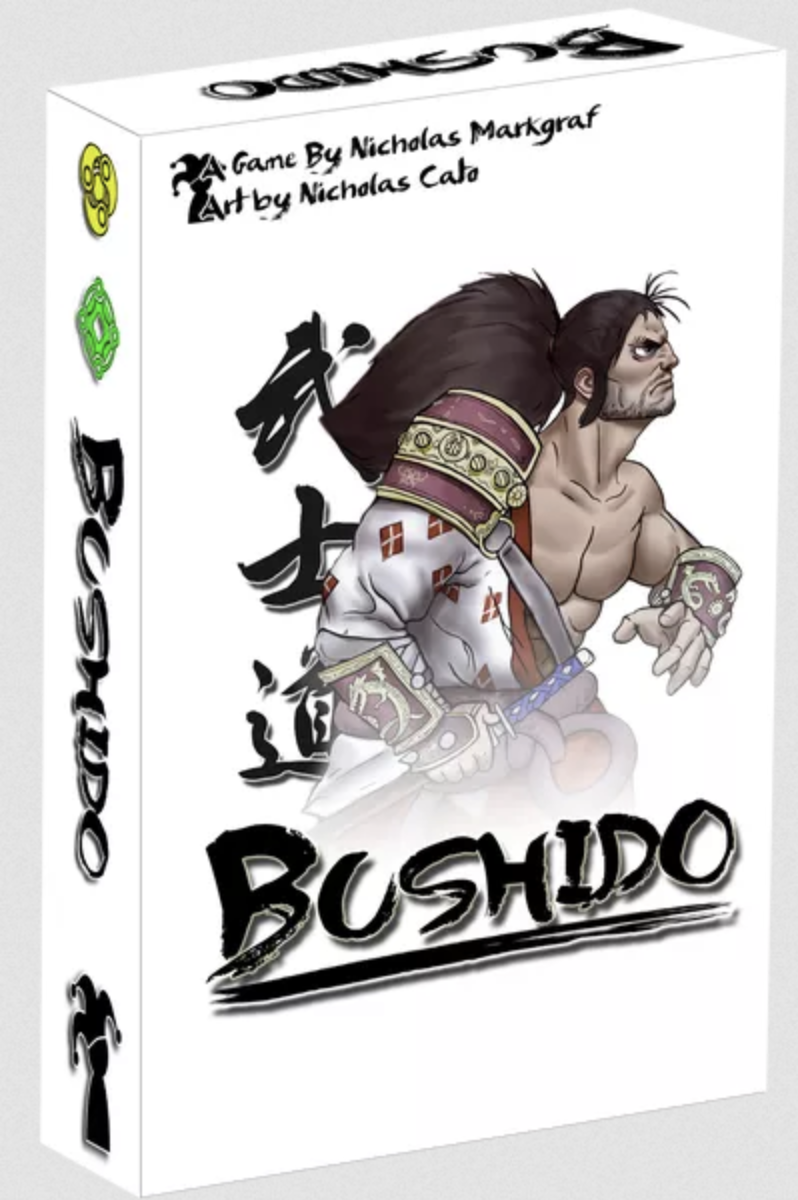 (or here's a list of what launched yesterday that might deserve a closer look)



Project: Bushido. the Card Game

Designer: Nicholas Markgraf

Artist: Nicholas Cato

Publisher: PawnJoker Games

Genre/Mechanisms: dice, dice rolling, set collection

Player Count: 2-5

Solo Mode: no

Complexity: light

Risk: HIGH

Summary: "Bushido, The Card Game is a blend of push-your-luck and strategy. Each roll of the die will leave you with a decision, collect virtues that are needed to win, or activate Daimyo abilities to alter the game to your advantage. Either decision, however small, will ultimately lead to your victory or demise. Many of the Virtue cards dynamically alter the game when collected. Focus tokens can force a player to reroll any die result at any time – and each of the Daimyo has a special ability to help or hinder training."

Base Pledge (w/shipping): $19

All-In (w/shipping): $32

Campaign Ends: 7/10

Game Ships: June 2022

Funding Status: Currently at 29% with 26 days to go.