Previously, On Kickstarter… #277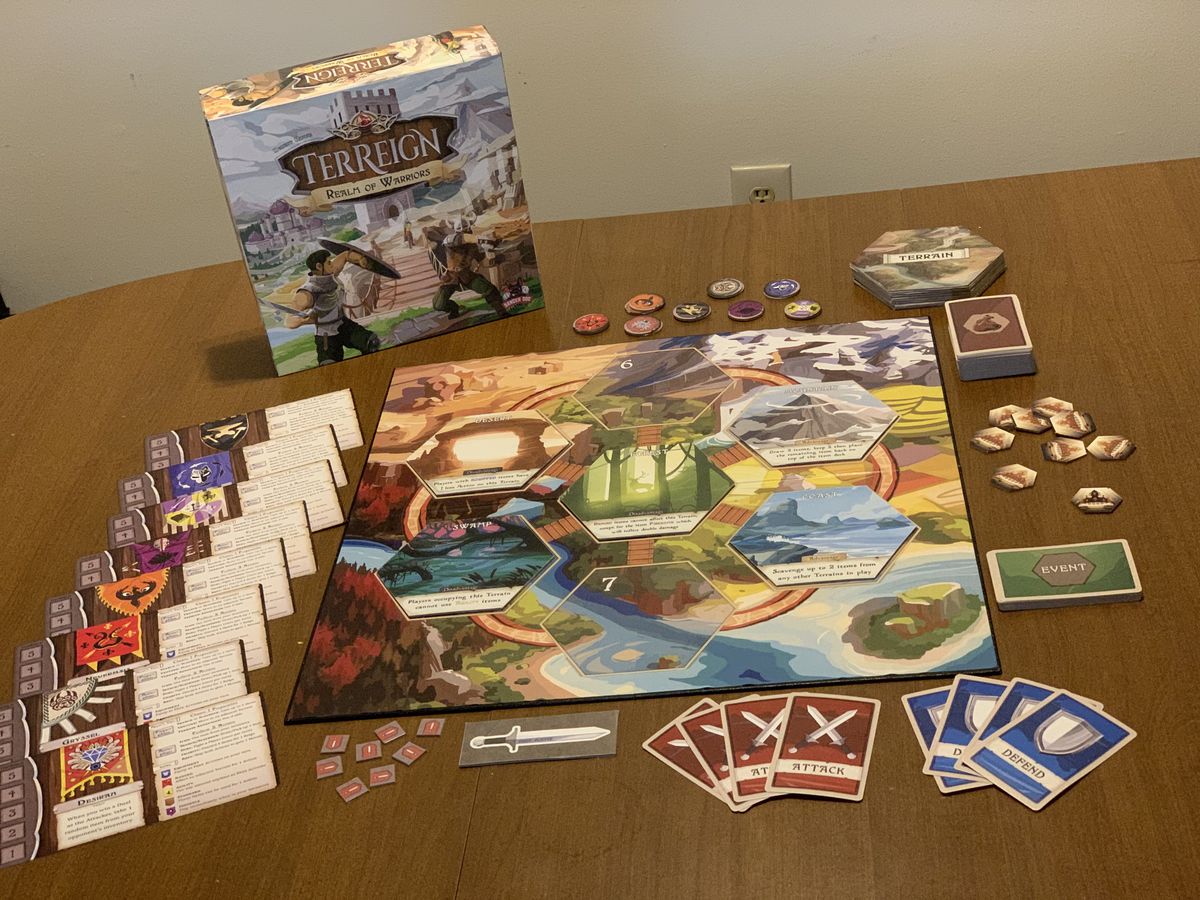 (or here's a list of what launched yesterday that might deserve a closer look)




Project: TerReign: Realm of Warriors

Designer: Danny Rowe

Artist: Moy Shin Hung (Alienation, Hérois & Monstros, Runewars)

Publisher: Danger Dog Games

Genre/Mechanisms: action points, hand management, modular board, point to point movement, take that, variable player powers

Player Count: 2-7

Solo Mode: no

Complexity: light

Risk: HIGH

Summary: "A competitive and strategic medieval themed board with free-for-all and team based game modes. You must fight and survive in a race to gain 5 Reign tokens for your chosen House. Deceive your pursuers with your Decoy token while you use your House's unique talent and the terrain to your advantage against your foes. Search the Terrain for the various different items types to aid you in your trails of combat while being wary of terrain disadvantages, natural disasters, and even the plague."

Base Pledge (w/shipping): $55

All-In (w/shipping): $55, same as above

Campaign Ends: 11/4

Game Ships: July 2021

Funding Status: Currently at 14% with 28 days to go.